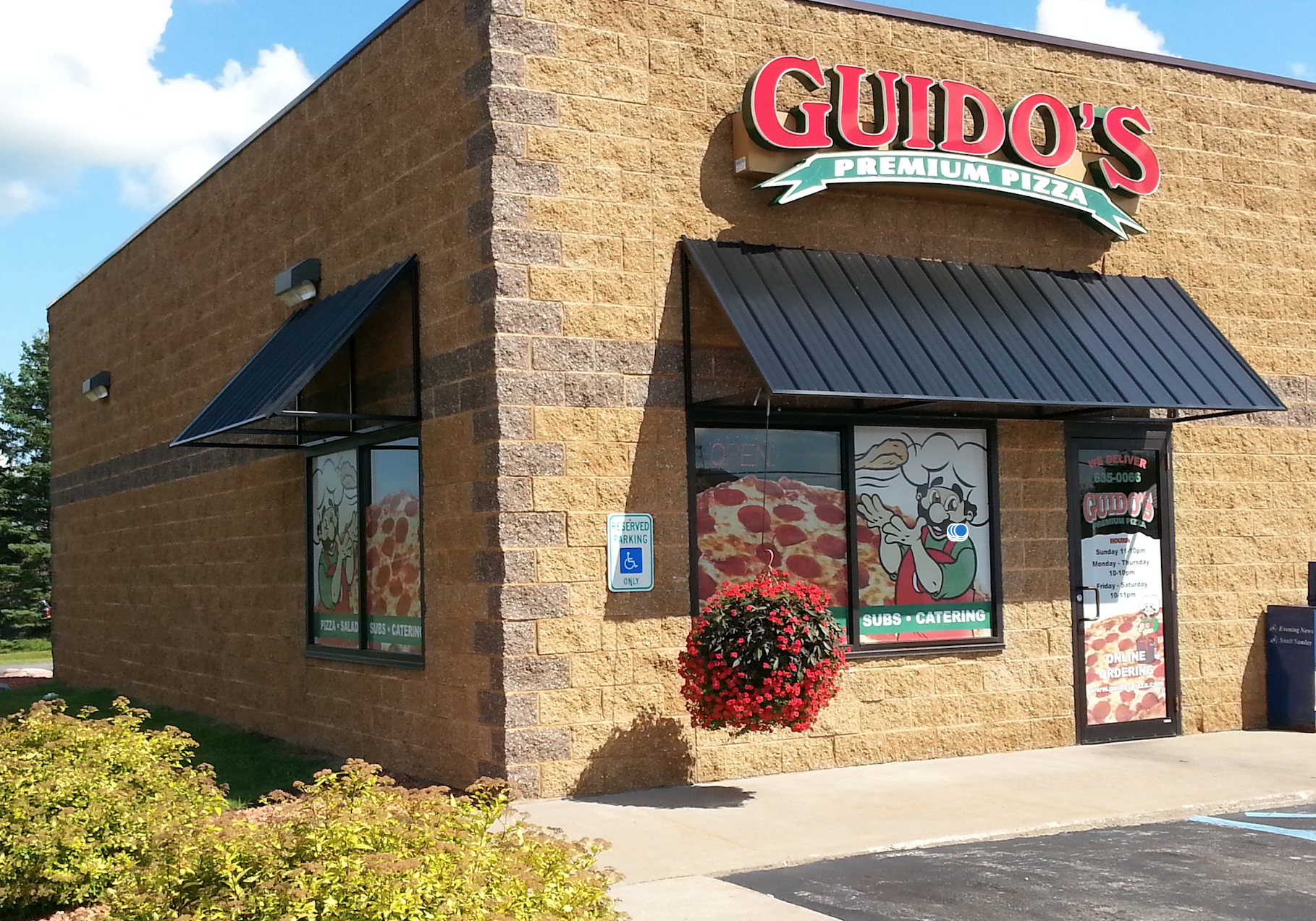 Online Ordering Available
Get It Delivered!
Open For Lunch!
NOW HIRING!!
The Savory Sauce Boss!
Welcome to Guido's Premium Pizza Sault Ste. Marie
Order Guido's Pizza Gift Cards online!
Guido's is known as "The Savory Sauce Boss," offering two varieties- spicy fire roasted or original.

The most popular items on the menu include:
"The Big G"-- a 16"x16," 16 piece Detroit-Style Deep Dish pizza

"Da Boss" -Guido's own version of a Chicago style pizza.

Jalapeno popper bread is most recent addition to the menu, with Stromboli, pasta, hot subs, salads and mozzarella bread is a wonderful complement.
Guido's Premium Pizza has twelve Michigan locations offering speedy delivery service and catering for parties, meetings and events. Select thin, hand tossed or deep dish crust.
Guido's is open seven days a week for lunch and dinner.
Loyalty Card Members Check Your VIP Rewards Balance: (Click Here)

Call ahead or Order Online for pick-up, delivery or dine-in Mon-Thurs 10am-10pm, Fri & Sat 10am-11 pm or Sunday 10 am-10pm.

Call to Order
906-635-0066
Thank you to our loyal customers who, again, voted us Best Pizza!
Read more